It's a matter of opinion stupid... but surely there is more to it.
---
Following the discussions on some of the forums about gaming reviews, how games are scored, and never being able to please all gamers with a single score, I thought I would write a few lines on how the 'average critic' review score and that of an 'average gamer' stack up.
I had a quick look at the scores of the top 25 'recent' release games on Metacritic (as of 20 May 2012). Turns out us gamers tend to be harsher in our scoring of games than the average critic. There were just four instances of games where the user review was better than that of the critics. In 11 of the reviews, the difference between the user score and critics was more than one point (on a 10 point scale). The rest of the critics' and users' opinions of games were largely similar.
Reviews and scores of two particular games are worth a specific mention, one of which was not included in the above 25 reviews - Modern Warfare 3 (MW3). Mass Effect 3 (ME3) and MW3 both had a pretty huge discrepancy between the critics and the users - 93 cf 50 and 88 cf 32. If you can put aside your feelings about the ending of ME3, or disregard the biased opinions of Battlefield 3 fans, you can probably decide that both of these games deserve significantly higher than the average user score. Still, you need to consider the motivation behind who is posting the review or comments: some reviewers are too close to publishers; the critics don't pay for their games like users; and Metacritic is not able to validate if the users who post their score have even played the game. The huge number of people still playing MW3 and elite just doesn't tally with its 32% rating.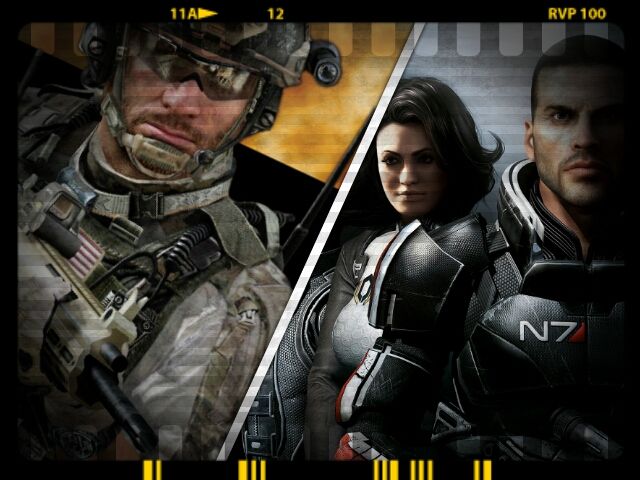 There was an
article
about Amazon book reviews that noted a similar pattern recently. In this case though, the critics would tend to score prize winning authors more favourably, and users were more likely to be positive towards debut authors.
So what does this tell us? In some ways not much... people's opinions of games, books etc. is entirely subjective and review scores will never please all of the people all of the time - but we knew that already. So do reviews and ratings actually matter? Definitely.
Reviews (notably the details in the body) give us a really good insight into the substance of the game and the chances of us enjoying it. As for the final marking, this tends to be more difficult to define. There will always be differences of opinion, but hopefully on the majority of occasions the general user opinion of a game will not deviate too far from the norm. I guess that is why good sites like AVF encourage us to add our own comments on how reviews tally with our own experience. I am one of the users who likes to be able to quickly look at the ratings of games, pick out an overview of what the AVF game reviewers think are the 5 star games, and then see if any of these are up my street. In reality there are no guarantees, even if you did decide to purchase a game with universal critical acclaim, it may just not be to your taste - which is not to say that the game does not have its merits.
Comments